It is no secret that Asian martial arts are incredibly popular in the United States. Any given town may have two or three Korean Tae Kwon Do schools, a few Okinawan karate schools, a Chinese kung fu school or two, and a handful of Judo, Aikido, Jiu Jitsu, and other schools scattered about. The prospective martial arts student can pick and choose which style appeals to him or her most and is even free to combine elements from multiple styles.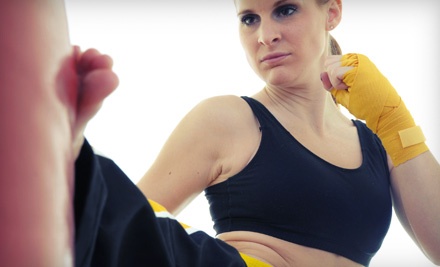 It was not always easy to find a teacher, and the student had to spend a lifetime mastering the art. There was no "picking and choosing", no shopping for styles and masters. So how have the martial arts integrated into western consumer culture? Quite well, actually. The freedom to pick and choose has allowed the blending of styles that have been separated for centuries. In the end, we are seeing the emergence of a truly American class of fighting styles.
It should be pointed out early on that this article makes many sweeping generalizations that are not true of many particular martial arts schools and styles. Some schools proved to be adaptable to local influences almost immediately, while others have retained their traditional characteristics for decades. This article is not intended to say that one way is better than another.